February 9, 2019
Atiku will defeat Buhari in 2019 – Rev. Mbaka
Atiku will defeat Buhari in 2019 – Rev. Mbaka
Mbaka however warned Atiku not to behave like Buhari when he gets to office.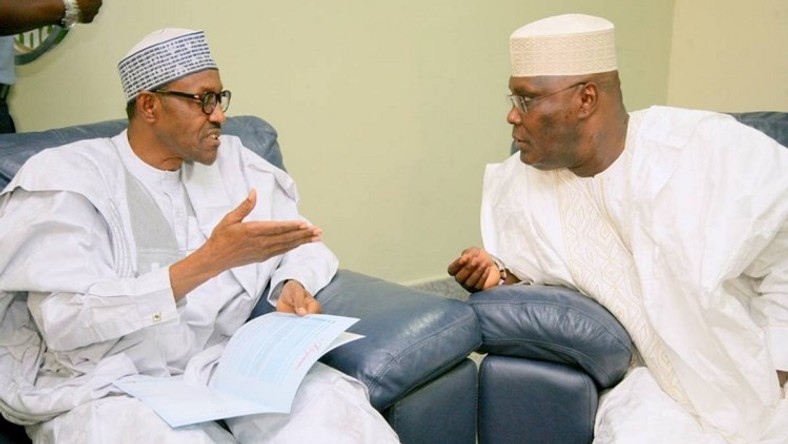 CHECK OUT!!! - List of my top Best Paying site. CLICK HERE
Contents







The founder of Adoration Ministry in Enugu state, Rev. Fr. Ejike Mbaka has revealed that Atiku Abubakar will defeat President Buhari in the 2019 presidential election.
Atiku cannot solve Nigeria's problems
According to Daily Post, the controversial preacher also said that the Peoples Democratic Party (PDP) presidential candidate cannot solve Nigeria's problems.
Mbaka also called on Nigerians to do their part to make Nigeria great.
"If anybody is thinking that if Atiku becomes the President of Nigeria things will get better, 'who born you' because for this country to be good it is easier for a carmel to pass through the eye of a needle than this country to be good," he added.
Lashes out at APC
Mbaka also criticised the high price of the ruling All Progressives Congress (APC) nomination forms, saying "There are some people that sold their land to pay for this form because of the promise they were made. I don't think these politicians were thinking of heaven that is why they are ready to kill anybody that stands on their way."
You did not listen to God
ALSO READ>>> Lagos government says roads will no longer be closed for Buhari's visit
Commenting more on his prediction that Buhari will be defeated in 2019, the priest said "There are no people that will develop this country that are not in Nigeria. We have people who will develop this nation; but our President left the same type of people who don't have the same type of vision around him and everything they do is in your head.
"After you are removed, they will bring people that will flog you because you messed up the opportunities because you didn't listen to the word of God. You didn't listen to the man of God you have and you were disobeying him.
"The price of disobedience is disgrace."
Buhari, living in bondage
January 1, 2018,  Rev. Fr. Ejike Mbaka said that President Muhammadu Buhari is trapped in a horrible bondage.
Mbaka also accused those he called the wicked cabal of kidnapping the good intentions of the President.
Rev. Fr. Ejike Mbaka endorsed Buhari in the buildup to the 2015 general elections.
---
SEE HOW I AM EARNING UP TO $75 (₦62,000) DAILY with this Legit Crypto Auto Trading Bot: This Crypto Bot help me to trade and make profit for me no matter the market conditions....... CLICK HERE.
---
ALSO READ>>> These are the Lagos roads to avoid as President Buhari checks into town 
Atiku will defeat Buhari in 2019 – Rev. Mbaka